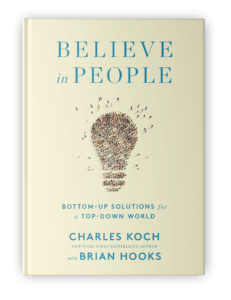 ORDER THE BOOK BY NYT BESTSELLING AUTHOR CHARLES KOCH WITH BRIAN HOOKS
A book of inspiring stories for the changemaker in all of us.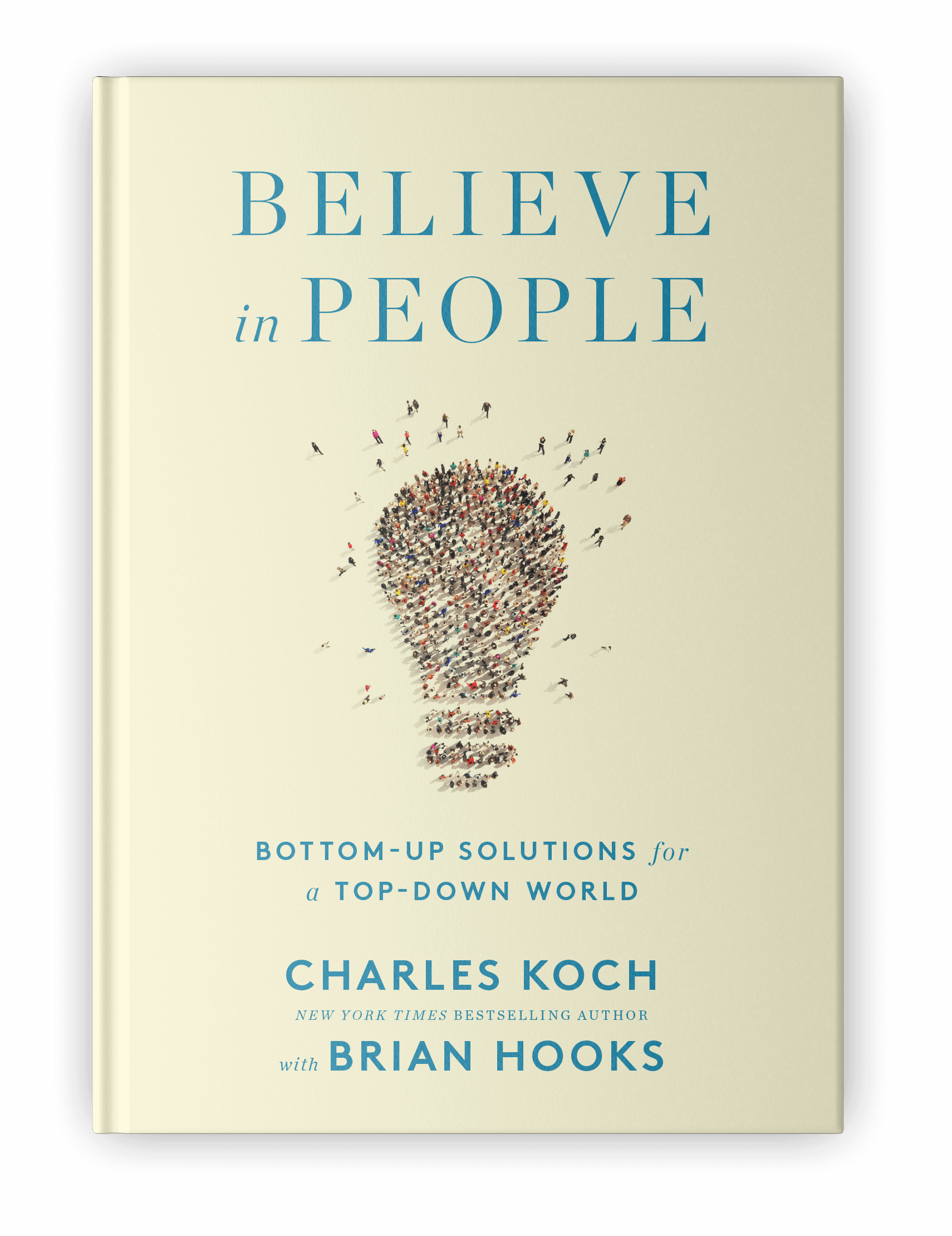 Believe in People is a book from New York Times bestselling author Charles Koch with Stand Together CEO Brian Hooks.
In Believe in People, Koch and Hooks weave together a collection of inspiring stories of individuals making change from the bottom up. The authors make a compelling case both for the empowerment of people as a means to solve our nation's greatest challenges and as a way to bring innovative thinking to institutions that have otherwise grown stale.
This book is sure to inspire you with stories and arm you with the wisdom of Mr. Koch, one of America's greatest businessmen, and Coauthor Brian Hooks, CEO of Stand Together,  as you bring your own change-making force to life in your community or even your own life. 
The solutions to making our world better are all around us. If we're willing to believe in people, empower them from the bottom-up, and unite with anybody to do right, we can work together to build a society where everyone can rise.
Purchase from any of these retailers
We believe so much in the potential of all people that when you order the book, we'll invest the full purchase price to amazing changemakers.
Charles Koch is chairman and CEO of Koch Industries, one of the largest privately held American companies. An influential philanthropist for more than 50 years, he supports education, a community of organizations addressing persistent poverty, and public policy research focused on developing effective solutions to societal problems. He has founded numerous nonprofit organizations, including Stand Together. He holds two master's degrees in nuclear and chemical engineering from MIT and lives in Wichita, Kansas, with his wife Liz.
Brian Hooks is chairman and CEO of Stand Together, a philanthropic community that works with more than 700 business leaders and philanthropists to empower people to realize their unique potential and help every person rise. He is also president of the Charles Koch Foundation and previously served as executive director and COO of the Mercatus Center at George Mason University. A graduate of the University of Michigan, he lives in Alexandria, Virginia, with his wife, Christine, and their daughter.
GET MORE INSPIRING CHANGEMAKER STORIES